Final Project: Ciudad de Angeles
In this project we to give gift for christmas to a kid living in a orphanage. We were given a name, a picture, and clothes size of our kid, and we had to give them a letter encouraging them to stay strong and that it all gets better, and we also had to build the a gift. It was optional, but, if you wanted to, you could also buy them a gift. Some people also got to go to the orphanage in Tijuana, meet our kids, and give them their gifts. I was one of those fortunate people, and I loved going, it was one of the most incredible feeling when you saw the smile of a kid every time they got a gift, and you learn to appreciate what you have.
The 2 hour challenge
| | |
| --- | --- |
| We started this project by doing a draft of our letter, then starting to think what we wanted to make for our kid. i had two gifts so I chose to make a jewelry box for Miriam ,the nine year old girl I got, and a race track for iker matteo, the three year old boy. Since doing a prototype for a race track was kind of hard and we only had two hours, I decided to make prototype of the jewelry box. My parter was Samantha and we both had gotten a girl, and wanted to do them a jewelry box, also the two of us had similar ideas of what to do, so we got to work. While Samantha painted the decorations of wood that stayed in the outside, I cut and tried sticking the box. We both ended doing both things when we found out when there was only 30 minutes left and we still had a lot to do. At the end, we were really proud of our work, because of course it wasn't perfect, but with the two hours we had, I say we did sort of a good job. | Prototype |
The support for my design
Process
| | |
| --- | --- |
| | Since we had a short amount of time to work on our gift, and i had to do two gifts, I got the box already made, and customized it. Since I was doing this box for a nine year old girl, i didn't want to make it really childish, so I tried my best to make it look appropriate for a nine year old girl. I decided to go with the colors purple and pink, then add some plastic jewels at the top and the sides, and to make it a little more personal I painted an m for Miriam. In the inside I used some soft fabric and also made kind of like a rings and earrings holder inside. Unfortunately I wasn't able to take a picture of the racetrack that I did for Iker Matteo, but I did get to give it to him. |
Visiting Ciudad de Angeles
| | |
| --- | --- |
| | Visiting Ciudad de Angles was as I said before and amazing experience for me, I have never gone to an orphanage to give gifts or anything like that and it was incredible how may smiles we put on these kids faces. I saw my two kids and took pictures of or with them, the first and second pictures are of the children that I chose. The highlight of my evening there was when we were giving the gifts and I see this bag with a huge teddy bear and Sebastian calls the name of the girl receiving this gift, and as soon as the girl sees the teddy bear she has this huge smile on her face and says thank you like 5 times, and goes and shows it to her friends. My eyes were watering with seeing how happy this little girl was. I took a picture with her (the 4th picture), and I also spoke some time with her, and she was very nice and funny. |
Powered by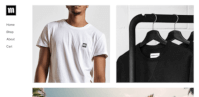 Create your own unique website with customizable templates.