Introduction to the Project
We explored international relations in the modern world this project, specifically learning the role of the United Nations.


We did this by participating in Models United Nations, which were various debates about many problems in the world that need to be looked upon and fixed. Each person was a representative of a country for their committees, there where two of each type of committee which were UNHCR, WHO, and UNICEF. Each committee researched and debated about different types of topic or problems, for example, UNHCR discussed mostly about refugees, WHO discussed mostly about health, and the UNICEF about children's rights. Some roles we learned or strengthened through this project was writing, researching, compromise, public speaking, problem solving, and many more. My committee was the World Health Organization, and i was representative france.

This website was really helpful for me because it gave me a lot of information about France that I found useful, like the economy, about major issues, refugees, military status, and many more that I ended up needing a lot. I found this website in the websites that were recommended for you to research about your country. An interesting piece of information that I found was that France has a good economy rate.
Position Paper
| | |
| --- | --- |
| | A position paper is just a paper in which you write the situation of your country based on the topic that you were given by your committee. You basically write about the issue (a brief explanation) what your country has to do with the issue, and try to write a resolution. The issue that i was given was Mental Illness I changed a lot about my position paper from my first draft, first of all I changed the third paragraph (UN and International Actions) at first I couldn't find anything that The UN and France had done to focus on this problem, but when I got a lot of very helpful links to website in which there were articles about this topic, I was relieved and wrote as much as I could down. The best piece of critique I got was to but a lot of facts and percentages into the second and third paragraph, because it made my paper look more informational. |
Opening Speech
| | |
| --- | --- |
| The opening speech is a statement in which you write the position in which your country is in with the issue, what it needs help with, and what it can help with. You can say this in the beginning of the debate if the speakers list opens. I wrote a little description of the issue and related it with refugees with mental health, I also wrote what France had to do to solve this issue in its country itself. A really good piece of critique that I received was that I wrote about what could be done within the country itself to solve this problem and with NGOs. Something I would've done differently is I would've also explained more about what my country can do to help others. | |
| | |
| --- | --- |
| My Personal Experience | A Key Moment in my Committee |
| | |
| --- | --- |
| What I am most proud of through this experience is that I was able to do the research and actually learned a lot about my country and its problems. Also that I feel like I was able to represent it well. I am also very proud of my committee achieving being able to agree on 6 resolutions. Something I would do differently if I ever were to do it again is to try and speak more. | A key moment in my experience was the first day when there was breaking news, that Jordan had a disease, and what we could do to help it. I think a lot of discussion came from that problem, and we were able to agree on several resolutions. |
Powered by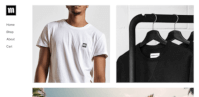 Create your own unique website with customizable templates.